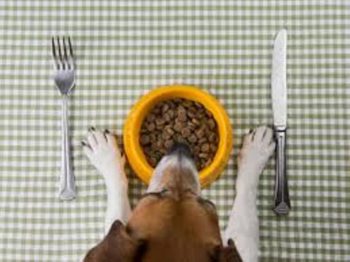 In early 2015, the law firm of Morgan and Morgan filed a class action lawsuit against Purina over ingredients found in its line of Beneful dog food. Despite this lawsuit — and the thousands of complaints of kidney failure that led to it — the products remain available to purchase at a store near you.
Pretty scary, right?
For some time, MyMagicDog has been concerned about the issue of dog food ingredients.  Even with nutritional labels, this is definitely an area which needs improvement.  Interestingly, people asking what to feed their service dog (or pet dog) accounts for more questions to our blog than anything else — including behavior problems!
Thus, we were delighted when Jessica Tovar reached out to us with an astounding research article on dog food. The article is lengthy, but if you are like us (can't live without our dogs!), then we know you will find the information invaluable. Some of this is alarming, as for example, findings regarding "ingredients on the label under generic, non-specific terms like 'meat' and 'meat meal.' In California, manufacturers have given them the appetizing name of 'dry rendered tankage' . . . It's almost impossible to tell what's being rendered: It can be roadkill, zoo animals, and sometimes even spoiled meat from the grocery store that's still wrapped in plastic" (Reviews.com – March 6, 2017).   Ug!
But the old saying, "Knowledge is Power" is never more true than today, so please read the full article. We've put in just the beginning but the full article is provided in the link below. There's a lot here to digest (pardon the pun, we just can't help ourselves) but knowing this information about your dog's food may be one of the best things you will ever do for your dog — be it a service dog or the family's beloved pet.
The following is from: Reviews.com
It's All About Quality Ingredients: Best Food for a Safe and Healthy Dog
Of the pet owners we surveyed, 70 percent admitted that they didn't know all of the ingredients in their dog's food — including the very ingredients at the heart of the Purina lawsuit. All dog foods claim to be "premium" and "all natural," but with very few regulations on what it takes to meet these qualifications, many of these claims are little more than flashy marketing gimmicks and false advertising. So, we dug behind the label to sort out which ingredients make an excellent dog food and which ones should be avoided.
At the end of the work, we settled on 134 formulas across 29 approved brands.
10 of Our Favorite Dog Food Brands
There is much more to this important article.  Please take a few moments to read it through.  The full text may be found by clicking on this link: Reviews.com

A note to Jessica Tover who contacted us and provided permission for MyMagicDog to reissue the full text of this article:  THANK YOU. 
To quote the mission statement for MyMagicDog:
"Sometimes silly, sometimes serious, but always factual."  Jessica, you brought to our attention and to those of our followers exceptionally important, factual information to ensure the well-being and welfare of our dogs.  We cannot ask for more.