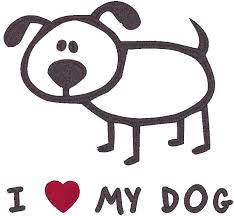 Dogs have the unfailing ability to bring joy and happiness into the households of those who own them. Many satisfying hours are spent enjoying life with our four-legged friends and an indelible bond is often formed in a very short space of time. For older people or for families who have experienced loss, dogs can provide some much-needed companionship in times of extreme emotional difficulty.
Owning a dog isn't all about going for walks and playing games, though. From the moment you allow a canine into your life, you are taking on the responsibility of preserving its good health, keeping it sanitary and managing its behavior so that it doesn't infuriate or intimidate others. Plus, there's the not inconsiderable factor of setting aside a budget to account for vital expenses such as food for your pet, grooming, veterinary fees and a dog license. It would not be extreme to suggest that all of this would arrive at the $1,000 mark for a whole year.
The good people at Clippers Ireland (http://www.clippersireland.ie/) sent us this lovely infographic which provides a great beginners' overview to dog ownership. It touches upon the expense of owning a dog, the breeds that best suit certain scenarios and advice for feeding and exercising your dog. We hope you will find it as interesting and engaging a read as we did.