A Dog for Life – Rescue Dogs Can Save You Too
The following article was contributed by freelance writer, Jenny Holt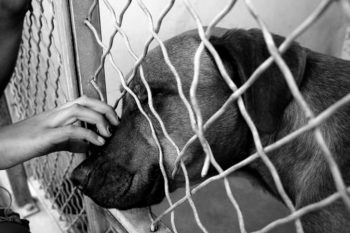 There are many reasons for wanting a pet. It might be for companionship, or because the children won't stop asking, and they've demonstrated that they're old enough for the responsibility. Whatever the reason, owning a dog is a lifelong commitment, although some don't realize that their dog can save their own life.
Adopting A Dog
Adopting, or rescuing, a dog has become the preferred way of becoming a dog owner in recent years. Each year over 1.4 million dogs are adopted in the US, and humane associations encourage potential dog owners to adopt from a shelter, rather than buy from a breeder. This is because of the appalling conditions dogs are kept in at puppy mills, with the moms being kept in cages solely for breeding with no human contact. After they've served their purpose, these dogs are usually abandoned, contributing to the high rates of abandoned dogs taken in by shelters. There are around 3.9 million dogs currently in shelters in the USA. It is much better to adopt, and help combat this cruel practice.
Once you've adopted your new dog, you'll be able to give him or her a loving home. A special bond will form, or it might have already formed; it's common to develop an attachment at the dog shelter.
Dogs Can Rescue Too
Despite often being known as 'rescues', dogs adopted from shelters can also provide great services to families and individuals. They're the perfect companion. Fiercely loyal and loving, dogs will keep you company forever, and are often lifelong friends to their owners.
They can also provide a service to the disabled, with guide dogs being very common. Other types of service dogs have been trained to spot impending medical problems, such as seizures. This ability to provide an early warning for seizures and other problems can save lives. Beyond this, dogs are great for therapy, helping to tackle loneliness and bring friendship to those who have been isolated.
As well as this, dogs can also rescue people, and are often used by Search and Rescue teams when searching for missing people. It's not just humans whom rescue dogs can locate, as they can also find missing pets like cats as well as other dogs.
Dogs For Life
Dogs are friends for life, and adopting one can change their lives, as well as yours. It's a big commitment to adopt a dog, as you'll be taking on responsibility for them, but it'll be worth it. And who knows, maybe they'll save your life, too?
READY TO LET A DOG RESCUE YOU?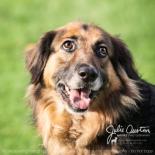 This is Elise
a female German Shepherd/Leonberger
Waiting for you at the Camano Island Animal Shelter
Also,
Check out your local shelter or click on Petfinder.