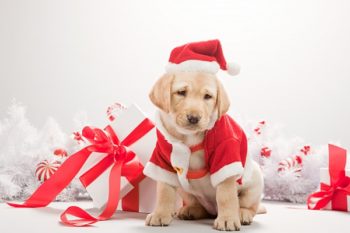 The holiday bells are ringing and it's time to consider gifts for our family and friends.  For many people, the greatest gift is not one that has a high price tag nor does it come in the wrong size: it's the gift of love. And, for us, is there any greater gift of love than a dog?
During the holidays, many families decide to open their homes and hearts to a new puppy, a young dog, an old dog, or even a dog with special needs.  We applaud you all!  If you intend to get a dog, however, please consider three important things: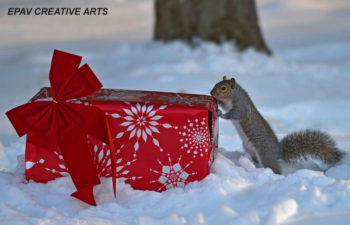 (1) never put a new puppy "under the tree" and have him or her try to acclimate to its new human family during the craziness of the day.  If you want to give a puppy to young children, consider putting a big bow on an empty box with a picture of a puppy inside or a note promising one. Then, when things calm down, you can take the family and pick out your new four-pawed family member;
(2) please consider getting your new dog or puppy from an animal shelter; and
(3) never buy a puppy or a dog from a store.  No matter what story the shop owner tells you, the reality is that almost every puppy being sold through a store comes from either a backyard breeder or a puppy mill.
With those cautions in mind, here is a brilliant infographic from our friends at "Greyhounds As Pets."  We can't imagine the time and research it must have taken to develop this easy-to-follow process of acquiring a dog but it has everything you need to know. Presented in a fun, creative way, the infographic covers everything you need to know if you're thinking of getting a dog. We hope you'll review it carefully and send it on to others who have or are thinking of getting a dog.  A special thanks to creator, Tom Clarke, Marketing Manager, Greyhounds As Pets.
To learn more about the fine organization which provided this infographic, go to: GREYHOUNDS AS PETS