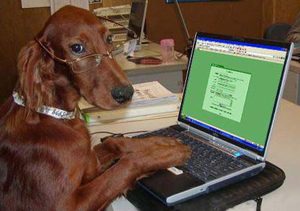 Hey, it's me. Your dog. I know, I know. You probably have a lot of questions going through your mind right now. "How did you type this?" "You understand English?" "Are you the one who slobbered on the keyboard?" Your answers would be "Yes", "Yes", and "What slobber are you referring to?"
Your mind is also probably flashing back to all the things you said to me over the years and wondering if I've always been able to understand you. Don't worry. I forgive you. Even for the comment about my laziness. Some dogs are just set to a different speed. Mine happens to be "slow".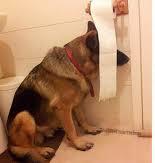 Now, let's get to why I'm writing to you — privacy. You know when you go to use the bathroom, you get to go into that little room, close the door and be all by yourself? And when you're in there, you don't have anyone staring at you, don't have to be self-conscious, aren't in 2 feet of snow?
Yeah, well, it's a little different for me. When I (I know you're impressed I can use italics) have to head out to "my spot", whether it's raining or snowing, wet or cold, I just do it. I don't complain about the weather or the conditions. So, all I'm asking for… is a little privacy.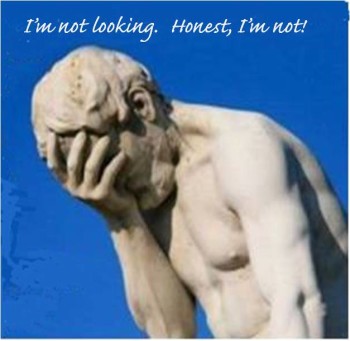 I know you understand what I'm talking about. I know you've watched me do my thing and seen how undignified it is.
I'm just asking for one thing. Can you please turn away and let me at least look undignified on my own? It won't take long. Just stare at that squirrel over there or look up at the clouds or the stars. I'll let you know when I'm done. It'll be better for both of us.
Thanks!
-your dog

Thanks to Shawn Washburn from Fiverr for penning this delightful article from "your dog."  Look for more from Shawn in future blog posts.