It's that time of year when we hustle and bustle to find special gifts for our loved ones — and by that we mean: Your Service Dog or Pet Dog!  We've got you covered.  We've researched some of the best gifts you can give your furry friend and we've found one you'll never believe!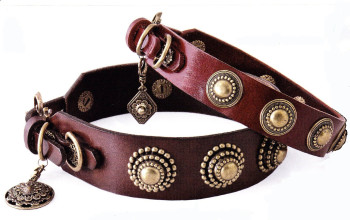 Collars "Oscar," $85 and "Lizzie" $80 from Collier Leeds (collierleeds.com)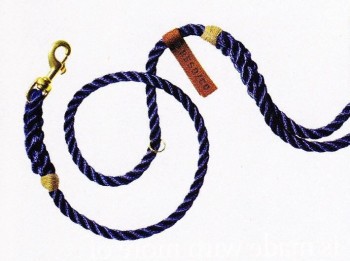 Durable leash modeled after marine role, this finely detailed handmade leash will withstand any overexcited pulling dog. The Strong Rope Dog Leash (4 feet long), $52 from resqco.org.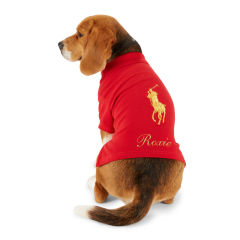 Ralph Lauren "Big Pony Dog Polo Shirt" Style #65574306 $45 (Sale price: $26.99). May be personalized, from RalphLauren.com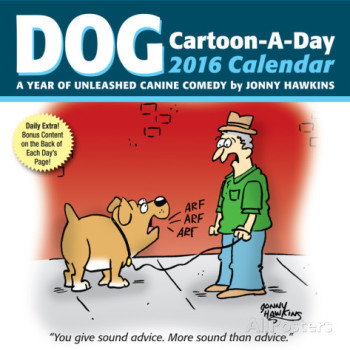 DOG: Cartoon-A-Day 2016. $14.99 at various kiosks, Barnes & Noble, and calendar.com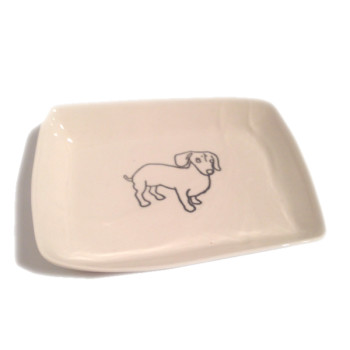 Porcelain dog "catch all" dish $20 from davistudio.com.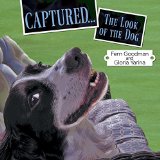 Captured . . . The Look of the Dog – $14.99 for the paperback, at Barnes & Noble, Amazon or via email the authors directly at:  thelookofthedog@gmail.com, or on line. A Kindle version is also available.)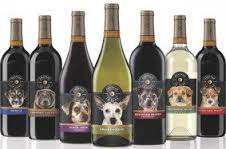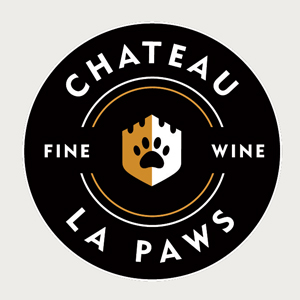 Chateau La Paws for the wine connoisseur helps rescue shelters and dogs in need. There's several fine wines for you to choose to consume during Yappy-Hour, from chateaulapaws.com.
But if none of the items listed are quite good enough for our pampered pooch, we have the be-all, end-all gift that even Monsieur Trump would approve:
Dog Tiara – $4.2 Million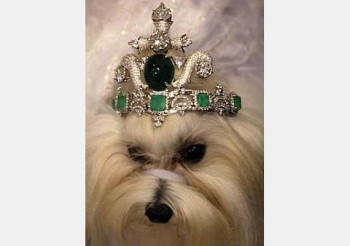 Available from IncredibleThings.com
Yes, we have our eye on the tiara.  Maybe it will go on sale after Christmas?  We'll we watching and let you know!
What's a favorite gift you'd like to give to your pampered pooch? 
Send us a "reply" below. We'd love to hear from you.