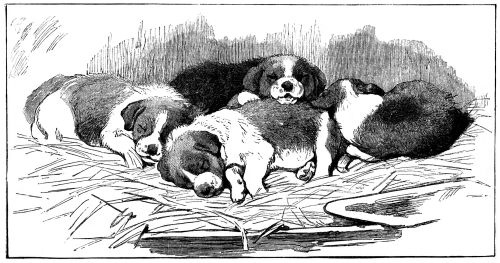 We know dog lovers! And who among us hasn't dreamed of a house full of wiggly, warm, adorable puppies? Perhaps you can be come a dog breeder! But, first, consider these top 10 (and one extra for good luck) reasons you might want to reconsider this dubious career.
1.  You have too much money and want to spend it all quickly, on deworming, vaccinations, health certificates, microchipping, grooming supplies, dog food and more!
2. Your house is too clean and neat.
3.  You want your veterinarian to have the house (the pool, the boat) of his dreams.
4. You love taking walks in the freezing rain, blinding snow, during earthquakes or hurricanes.
5.  You love the sound of barking in the morning, afternoon, evening, midnight, predawn and any old time at all.
6. You enjoy hearing your doggies whine and scratch at your bedroom door, especially when you are having a romantic "do-not-disturb" evening with your loved one.
7.  Your prefer a lawn and garden with tunnels and mounds of upturned dirt rather than flowers, bushes and trees.
8.  You'd like to get more telephone calls – not just from those pesky solicitors but from neighbors screaming at you to shut up your dogs.
9.  Your children are not enough of a challenge.
10.  You like the weathered look of furniture with bite marks and scratches.
Bonus Number 11:
You've wondered what it would be like to break a leg tripping over dogs as you try to get to (a) the bathroom in the middle of the night, (b) the kitchen when you're carrying three bags of groceries, or (c) running to get the poop picked up before your guests arrive.