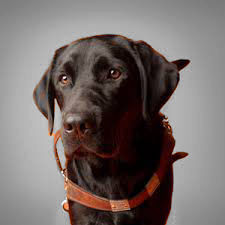 For a number of people, their eyes are a cold nose: a Guide Dog. Those of us with vision and a pet dog can readily attest to the bond we share. Surely then, we can understand that for people depending on a guide dog, that bond is acutely magnified.
We appreciate that the interdependence between a person with impaired vision and his or her  guide dog transverses the concept of love, for such teams manage within a rarefied sphere, transcending even the predicates of praise. This type of working dog is undoubtedly deserving of every accolade we can bestow.  Thus, it is not surprising that among the stories we research to bring to our readers at mymagicdog, a significant number of them include these exceptional assistance dogs.
In a place that brings to mind the adventures of Robin Hood – Nottinghamshire, England – a young, blind girl named Sheila Hocken, was given another kind of gift, happily not coins from a robber but a guide dog named Emma.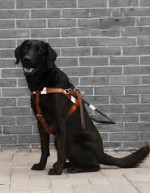 Sheila and her guide dog, Emma, did well together.  Emma, a chocolate Lab, would probably have been accorded some kind of fame in the annals of dog stories simply by virtue of the fact that she lived to be the oldest guide dog on record: a remarkable seventeen years.  But that is only part of the story.
In 1975, Sheila underwent an operation that partially restored her sight. At almost the same time, Emma developed cataracts and went blind herself.  In a remarkable reversal of roles, and some might say, fortune, Sheila then became the eyes for her guide dog. As Sheila knew first-hand the difficulties for an individual who is blind, she was Emma's ideal partner. After Emma died on November 17, 1981, Sheila became a dog trainer and eventually wrote books about dogs starting her first one with, of course, her devoted guide dog, called Emma and I.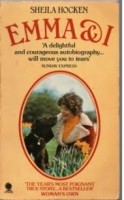 For a list of the closest guide dog organization near you, go to:
Guide Dog Foundation global network, then choose "Closest Guide Dog Provider" from their home page