Happy Valentine's Day to all our wonderful readers and contributors
from the My Magic Dog team!
My Magic Dog has been blogging for awhile and we thought our readers might like to know something about the wonderful group of people who help us put together the My Magic Dog posts and feeds. So here they are:
Morgan
Chief Executive Officer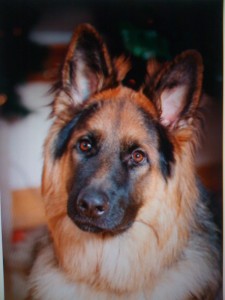 Pat Bro
wn-John: Champion Dog Trainer
Pat Brown-John has had more than 30 years experience training dogs and is the most decorated handler in the nation. Her exceptional achievements in dog training include: 55 Schutzhund Titles; Canadian Championships winner 5 times with 3 different dogs; World Championship competitor 5 times; Multi-year highest scoring tracking, obedience and protection score in the Western Region. She has developed positive solutions for behavior issues for more than 1,500 family pets, and coached more than 160 handlers to reach their specific dog sport goals.
We are fortunate to have a dog trainer of international renown whose philosophy matches our firm belief that training should be holistic and rendered as a means of earning the dog's trust with kind, consistent teaching.
Contact Pat Brown-John at: http://www.allaboutobedience.ca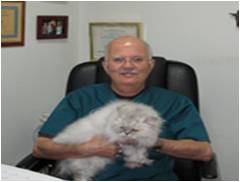 Sergio Vega, DVM: Veterinarian
Dr. Vega is the director of Dream Lake Animal Hospital in Miami, Florida. Aside from his dedication to the hospital, Dr. Vega has a remarkable list of achievements. He introduced micro chipping to South Florida, created an accredited course of study for veterinary technicians at Miami Dade College, where he was a professor for six years, has published in scholarly journals, and is often asked to a speak at veterinary conventions. Dr. Vega holds several distinguished positions on veterinary boards and has received numerous honors and awards over the years, including the Veterinarian of the Year and Lifetime Achievement Award from the Florida Veterinary Medical Association (FVMA) and is the president of the South Florida Veterinary Medical Association (SFVMA) and the Dade County Veterinary Foundation (DCVF).
We are honored that Dr, Vega offers his time and expertise to support My Magic Dog and serve as the expert resource for our medical questions and posts.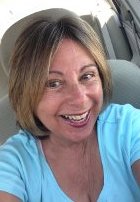 Ronnie Londner: Medical Researcher/Writer
Ronnie's attention to newsworthy events and her commitment to research has resulted in many of the more unusual ideas which have been reported on this blog. Professionally, she has worked for a range of companies and university divisions. Yet, the common denominator among these varied positions always had the same goal: to provide information and services to people with disabilities.  Her writing has graced numerous medical journals and her current effort is focused on the touching memoir of her son, Mikey, who was born with multiple disorders and not expected to live.  But with expert, loving care from Ronnie and her husband, Mark, Mikey lived far beyond what any doctor could have predicted.
The extraordinary story of Mikey's organ donation and how Ronnie and her husband found the young boy who received his heart will, likewise, touch the heart of every reader.  Ronnie's book, titled: Two Boys, One Heart: 1,300 Miles Apart will be published shortly and My Magic Dog will be proud to make the announcement as soon at this remarkable memoir rolls off the presses.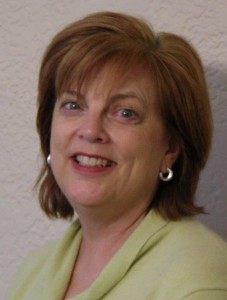 Kate Williams: Social Media Consultant
Through her company, Social Biz Local Biz, Kate provides social media marketing strategies and tools to help grow her client's networks, customer/client base and profits. Her social media and internet marketing skills have been invaluable to our site as well as to those of numerous writers and small business owners in the Pacific Northwest.  Social Biz Local Biz, has offices in Washington and England.  (Yes, England. Aren't we posh!) Her patient, step-by-step approach to teaching the intricacies of the social media world has been an invaluable aid to the development of our own web presence. Social Biz Local Biz is a proven asset for both beginners and advanced users who want to improve their presence through internet marketing and development.
Contact Kate Williams at: http://socialbizlocalbiz.com/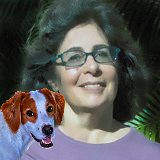 Gloria Yarina: Photographer
Our newest member of the team is Goria Yarina whose unique photograph is our featured image in this post. Her imaginative photographs will grace many of our upcoming posts as well.
We are delighted that Gloria joined the My Magic Dog team so our followers can enjoy Gloria's artistic images both on our blog as well as her web site.
At her day job Gloria is a serious numbers cruncher. During her off time she delves into the emotive nuances of photography and doting on her dogs. But wait! Combining her two joys, she has collaborated with her sister on a book ready to be published: Captured…The Look of the Dog, an anthology of fictional stories and original photos.
Samples of the book and her creative work can be seen at her website: www.gloriayarina.com

Security Officers

Patricia Bloom: Administrator/Writer
Click on tab below the header to read "About Me."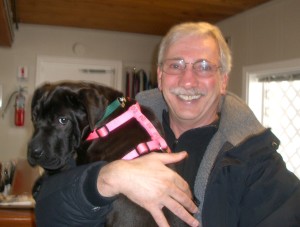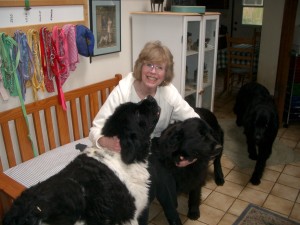 Marty Bloom:
Business Manager
(He pays the bills . . . )
 Inspiration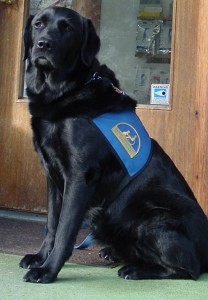 Mattie (1995-2007)
We have love to share and we send to each and every one of you,
lots of Dog Kisses (and some of the human kind, too)!
Happy Valentine's Day