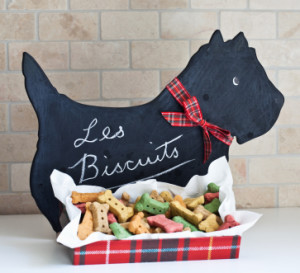 A recent magazine article claimed that the average person gains one to two pounds during the holidays. Gain one to two pounds over the holidays? Are they kidding? That's about as believable as those television infomercials, which promise a program that will make you rich beyond your wildest dreams and reveal the secret to losing 72 pounds in three weeks on the all-you-can-eat chocolate and pizza diet. And for this program, you need send only $19.99 a month for the rest of your life! (shipping is free)."
So, back to the "one to two pound" myth. I gain one-to-two pounds just looking at a box of Halloween candy, much less inhaling everything else that follows with Thanksgiving and all the other celebrations.
The other day I was with a group of folks and we happened to be moaning about the high cost in pounds (and I don't mean British pounds sterling) of temptations during the holiday period. We all agreed that it was far more likely that we'd each gain at least five pounds. But, hey, that amount seemed small, most agreed; nothing to worry about.
Yet, one of the people, a fabulous woman, named Ellen, wanted to impress us with the seriousness of carrying around even that small amount of extra weight. To demonstrate, she had us pass around a 5-pound bag of dog food. We were all surprised by the heaviness of the bag. Suddenly five pounds seemed an awful lot.
As everyone discussed this, the bag got stuck with me since I was immediately taken with – not its weight – but the ingredients in the bag. It was, after all, dog food. So, as others waited patiently to hold this five-pound bundle, I sat there mouthing the words of each ingredient and then scowling over the fact that this was certainly not quality dog food. Eventually, someone kindly nudged me and the bag was passed on to others who were, evidently, far more interested in testing its weight than realizing how important it is to know the ingredients of the food you're giving your dog.
So, with the subject of food in mind, it seems like the right time to remind our readers: (1) your dog deserves some treats too (albeit not too many and only those with healthy ingredients), and (2) there are some things that must never be given to your trusty canine. Below is a favorite recipe for biscuits that all dogs seem to love, followed by a list of some of the more common, hazardous foods to avoid:
Favorite Dog Biscuits
Ingredients
2 ½ cups whole wheat flour (substitute regular flour or oats if your dog is sensitive to wheat)
1 tsp. salt (or less)
1 egg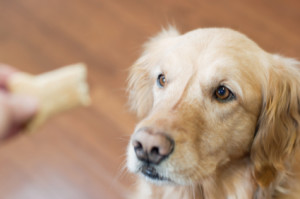 1 tsp. Beef or chicken Bouillon granules (can substitute beef or chicken broth/stock)
½ cup hot water
Favorite Add-On:
Add one or more of the items below to make this biscuit your dog's Favorite:
Bacon or chicken broth, oats, eggs, liver powder, wheat germ, shredded cheese, or bacon bits.
[Note: Avoid any ingredient to which your dog has an allergy or might cause a reaction.]
Directions
Preheat oven to 350 degrees.  Dissolve bouillon in hot water and add remaining ingredients. Knead dough until it forms a ball, then roll it into a log of  ½ inch thickness. Cut into slices or use bone shaped cookie cutters and place "cookies" on lightly greased cookie sheet. Bake for 30 minutes.
Allow to cool.  Take out a few to give out during the week; freeze the rest. (If frozen, allow to thaw for 10-20 minutes). Frozen, the biscuits will last up to six months.
Do you have a favorite homemade treat for your dog?  Send the recipe and share!  We'd love to hear from you.
Dangerous Bites (from food, of course, not dogs):
Chocolate                                  Grapes & Raisins
Avocado                                     Onions
Bread Dough                            Garlic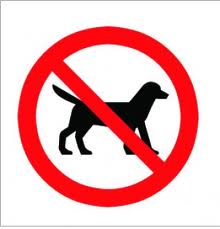 Artificial sweeteners               Moldy Food
Hops                                          Macadamia Nuts
Ethanol (Also Known as Ethyl Alcohol, Grain Alcohol or Drinking Alcohol)
For additional information regarding foods and substances harmful to dogs:
http://www.aspca.org/pet-care/virtual-pet-behaviorist/dog-behavior/foods-are-hazardous-dogs
http://www.entirelypets.com/toxicfoods.html
Have a Happy, Safe Holiday!