Pets in the Military: Is It Wise to Take that Doggie Home with You?
Pets in the military are the rule rather than the exception. Singletons or family people, military people love their pets and value their companionship as much as civilian people do. However, military members face some barriers to providing the best home for pets — so before you bring a pet home, think about these issues:
1. Military members often work long and variable hours. Pets need to be fed, groomed, walked and receive social interaction with regularity and predictability. If you are young and single, it's all up to you in your off duty hours.
2. Military members deploy. You will often be away for months at a time. Who will care for your pet? Do you have friends or family members who can handle your dog and become a second home and tribe for your pet? Will they have the means to feed your dog and provide pet health care? What if your dog causes a problem or damages their property? Do you have a backup plan?
3. Military members PCS (permanent change of station). You will move every few years and need to settle yourself and your pet into a new base, a new state or even a new country. Moving with your pet will require at least as much planning and paperwork as moving yourself or any other member of your immediate family: pet passport, health records, and the appropriate immunizations.
Every new jurisdiction will have their own laws and regulations governing your pet's arrival and settling in. Some U.S. military bases do not accept pets. Some do not have accommodation that will suit a large, active dog. Some accept only certain breeds and not others.
Resources for Pets in the Military
If you are trying to decide whether to take a doggie  home with you, there are resources available with needed information about the requirements in your branch of the service and your location. Start your pet owner preparation here:
Your base animal welfare officer and base veterinarian. In my case, I found information at the 48th Force Support Squadron, Airman and Family Readiness section. The base veterinarian is knowledgeable about vaccinations, pet passports and travel abroad.
PetTravel.com has a comprehensive list of resources and information for pets traveling or moving overseas or returning to the United States. Check out the drop-down menu of countries on this page — http://www.pettravel.com/passportnew.cfm — for pet immigration information worldwide.
Military.com has a brief article with a great checklist of things to remember and plan for when moving with a pet. Read more here: http://www.military.com/money//pcs-dity-move/moving-with-pets.html
Action Steps for Owners of Pets in the Military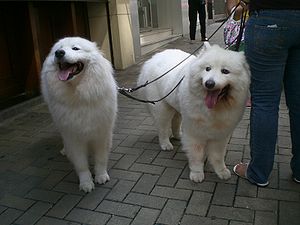 If you are willing to prepare ahead of time, spend time with your new pet (e.g. in a dog obedience class) and be proactive in your planning for deployment and PCS, there's no reason to deprive yourself of the pleasure of sharing your life with a canine companion (or a feline companion).
Steps for you to take:
Gather information about the situation for your branch of the service, your base and the state and country of your location. Find out what you need to know about resources and regulations. In particular, check in with your base veterinarian and ask for pamphlets or other information that will help you plan ahead for the health and well-being of your pet.
Talk with other pet owners about their experience of moving with their pets.
If you become a pet owner, start your preparations for PCS with your pet at least six months before you and your family are due to travel on orders.
So, can you really have a pet if you're in the military? Many military people are happy pet owners with happy and healthy pets that travel with them to new homes and stay home with their alternative families when service members are deployed.
Next article in this series — Pets in the Military: Dogs Traveling and Moving with Their Families — with more details to help you to prepare to travel overseas with your pet, especially when moving from the USA to another country, or moving back again.
Active Duty Military? If you have experience with sharing your life with a canine companion, please leave your comments, questions or tips for us below in the Comments section.
[This article is authored by Kate L Williams, currently living at RAF Lakenheath in the UK. (Her family doggie's name is Tyson.) As KateMagicDog, Kate helps Dr. B with her blog and social media for My Magic Dog. Visit Kate at her Facebook page or her blog for Social Biz Local Biz.]
Related articles: